Protect Your Financial Future
Contact a Knowledgeable Bankruptcy Attorney
M. Kristy Qiu, Esq.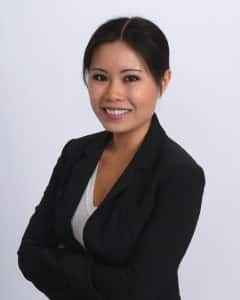 Kristy Qiu is a South Florida based attorney who enjoys helping individuals and businesses in need.
Kristy has lived in four continents is fully fluent in five languages. Even as a child, she vowed to contribute to society by volunteering in charitable organizations and extending a helping hand whenever she could.
Kristy obtained a Bachelor of Science in Engineering from Drexel University, Philadelphia, PA, a Juris Doctor degree from St. Thomas University (Cum Laude), and a Master in Law degree from the University of Miami (high honors).
Kristy's professional experience extends from airplane manufacturing to complex litigation/arbitration. Between college and law school, Kristy worked for the commercial airplane division of The Boeing Company, the largest aeronautical enterprise of the world. Upon graduation of law school, Kristy joined Dechert, LLP, a Philadelphia based top 10 global law firm, and clerked for their litigation group. Besides her own practice, Kristy consulted for securities litigation team in Akerman, LLP, the largest law firm in the state of Florida.
Although these "mega firm" experiences were intellectually challenging, she felt that her contribution to society would be more significant by helping individuals and small businesses in need – that was when she decided to open the Law Offices of Kristy Qiu, P.A.. Since then, she has helped numerous financially stressed consumers, small business owners, and immigrants. Over 20% of all her cases have been on a pro-bono basis.
Kristy a member in good standing with MENSA, a scholarship sponsor of ten impoverished children in third world countries, and an active volunteer for charitable organizations such as United Way and Miami Children's Hospital.