Protect Your Financial Future
Contact a Knowledgeable Bankruptcy Attorney
Kristy Qiu, Esq. is a Ft. Lauderdale Bankruptcy Lawyer and can assist you with the filing of your Chapter 7 Bankruptcy.
Chapter 7 Bankruptcy (under Title 11 of the United States Bankruptcy Code) is commonly referred to as liquidation or debt discharge bankruptcy. Both consumers and businesses can file for Chapter 7. Generally, this is the fastest way to receive a bankruptcy discharge and can be concluded in a matter of months with the assistance of a skilled Ft. Lauderdale bankruptcy lawyer.
As its nicknames indicate, you may have to surrender most of your non-exempt assets and you will no longer be responsible for most of your financial obligations at the completion of your case. Your non-exempt assets will become the property of the bankruptcy estate. Exemptions vary by state. Florida bankruptcy exemptions.

A Chapter 7 trustee will be appointed to oversee the estate and to liquidate (sell) the assets in order to pay your unsecured debts. All the unsecured debts that the liquidation value of your non-exempt assets cannot cover will be discharged. You can negotiate agreements with your current creditors if you wish to keep any non-exempt property that you owe money in. Whether this is ever advisable is an issue to be discussed with your attorney.
Once your Chapter 7 case is filed, the automatic stay will prohibit all your creditors efforts collection against you (with the exception of domestic support cases).
Eligibility: Time wise, you cannot obtain a discharge in a Chapter 7 case if:
– You were granted a discharge in a Chapter 7 or Chapter 11 case that was commenced within 8 years before the date of the new bankruptcy petition.
– You were granted a discharge in a Chapter 12 or 13 case that was commenced within 6 years before the date of the new bankruptcy petition unless payments under the plan in the prior case totaled:
100% of the allowed unsecured claims; or
70% of the unsecured claims and the plan was proposed in good faith and was the debtor's best effort.
The bankruptcy law significantly changed in 2005.  With the Bankruptcy Abuse Prevention and Consumer Protection Act of 2005, eligibility for a consumer to file Chapter 7 is partially determined by a complicated means test. To keep it simple, you need to figure out your "current monthly income." This is the average monthly income from all sources that you receive during the six month period ending on the last day of the calendar month preceding your bankruptcy petition date. It does not matter whether the income is taxable, regular payments made by another entity to you for household expenses, contributions to living expenses made by a relative or friend, or from any other source must be included.
By contrast, income from any type of Social Security benefits does not have to be counted for this purpose. After you have figured out your current monthly income, multiply the number by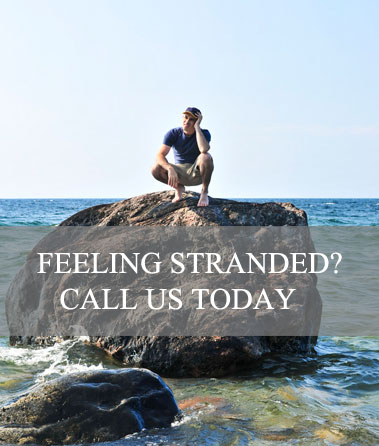 12 to get your current annual income. If your current annual income falls below the state's median family income, then the Means Test does not apply and you will be eligible for Chapter 7. To find the list of median family income by state, check the Median Income Table.
If your current income is above the median family income, however, you must proceed to determine whether you have any "disposable income" (net monthly income), the income left over after paying certain allowed living expenses that could be used to make payments on your debts. After applying the numbers to a complicated formula, if your disposable income is less than $117.08 per month, then you will have "passed" the Means Test and you will be eligible to file for Chapter 7 relief.
If the disposable income exceeds $195.41, then you will be eligible to file a Chapter 13 but not be eligible to file for Chapter 7 unless you can demonstrate special circumstances, such as a serious medical condition or a call to active military duty, and only to the extent that the special circumstances justify an increase in expenses.
If the disposable income falls between $117.08 and $195.41, you cannot file a Chapter 7 case if your disposable income over the period of 60 months exceeds 25% of your non-priority (general) unsecured debt (Disposable income x 60 = more than 25% of your non-priority, general, unsecured debt).
If you are an individual, and meet the above requirements, Chapter 7 allows you to discharge most or all of your debts. It allows you to do this regardless of how many assets you have or how much your creditors ultimately receive. It basically allows you to walk away from your debts and start over fresh.