Protect Your Financial Future
Contact a Knowledgeable Bankruptcy Attorney
[contact-form-7 404 "Not Found"]
Pembroke Pines Bankruptcy Attorney
Kristy Qiu, Esq. is a Pembroke Pines Bankruptcy Lawyer with her offices conveniently located in Fort. Lauderdale, and Miami, Florida. Bankruptcy is a legal remedy that can help people take control of their financial obligations after suffering a setback. Ms. Qiu will  provide you with legal advice gained from years of bankruptcy experience.
Ms. Qiu practices bankruptcy law, she provides her clients with experienced legal services for Chapter 7 Bankruptcy, Chapter 11 Bankruptcy, and filing Chapter 13 Bankruptcy in Pembroke Pines, Fort Lauderdale,  and Miami.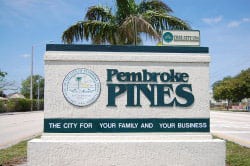 For individuals who feel they must live with debt, bankruptcy provides the solution. Upon filing your bankruptcy, there will be an immediate stop to creditor harassment, any repossessions, or garnishments. Bankruptcy may eliminate medical and credit card debt. Bankruptcy can also prevent your utilities from being shut-off.